---
Amazon's palm-reading payment technology was first introduced at numerous Whole Foods locations in California, enabling customers to pay for their groceries by scanning their palms at checkout terminals rather than using cash or a card. Now Panera Bread is experimenting with Amazon's cashless payment system as the war on cash marches on.
(Article by Tyler Durden republished from ZeroHedge.com)
On Wednesday, Panera Bread announced plans to roll out a "contactless payment method" to several stores with additional locations in the coming months. The bakery-cafe chain has over 2,000 locations, and its loyalty program has 52 million members.
"Panera is the first national restaurant company to use Amazon One as both a way for guests to pay and access their loyalty account with their palm," the company said.
"Our philosophy has been centered around leveraging best-in-class technology to create a better Panera experience and using that to deepen our relationship with our loyal guests. Introducing Amazon One, as a frictionless, personalized, and convenient service, is another way we're redefining the loyalty experience," Niren Chaudhary, CEO of Panera Bread and Panera Brands, stated.
At the moment, dozens of Whole Foods locations and Amazon Go stores have integrated Amazon One contactless payment.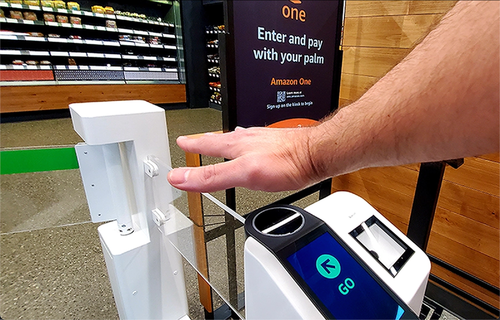 By summer, Panera Bread might have at least two dozen stores equipped with Amazon's contactless payment system, as reported by Panera's Chief Digital Officer George Hanson in an interview with CNBC.
"We think the payment plus loyalty identification is the secret sauce that can unlock a really personalized, warm and efficient experience for our guests in our cafes," Hanson said. 
The adoption of contactless payment systems by corporate giants like Amazon and Panera Bread, both known for their massive loyalty programs, seems to signal a shift towards a cashless society.
Recall the pivot toward a cashless society was clear as day. Perhaps the coin shortage during the pandemic was a pilot test. And anyone who dared mention a looming cashless society was deemed a 'conspiracy theorist.'
Just remember who is also shaping the world and influencing corporations and politicians away from a cash economy:
… and the rollout of contactless payment comes just before the Federal Reserve is set to activate its digital dollar in July.
Read more at: ZeroHedge.com
Submit a correction >>